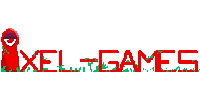 Zig Zag Racing
Zig Zag Racing is a minimalist game where you have to demonstrate your ability to pass through the goal as many times as you can, in the form of a loop XD
A racing game where you will have to compete against yourself to beat your record and get on top, capture your screen and show who is the best.
It is not necessary to be connected, it is a free game and without connection.
- Minimalist graphics
- Fast and fast.
- B.S.O. Original by Guillermo Cañete.
- Racing game for all ages.
- Easy to play
- For fast games
Do not hesitate and enjoy this great game, simple and lightweight, to show who is the most skilled in this racing game or racing game, totally free for all ages.
Files
Zig_Zag_Racing (1).zip
Play in browser
Dec 14, 2017